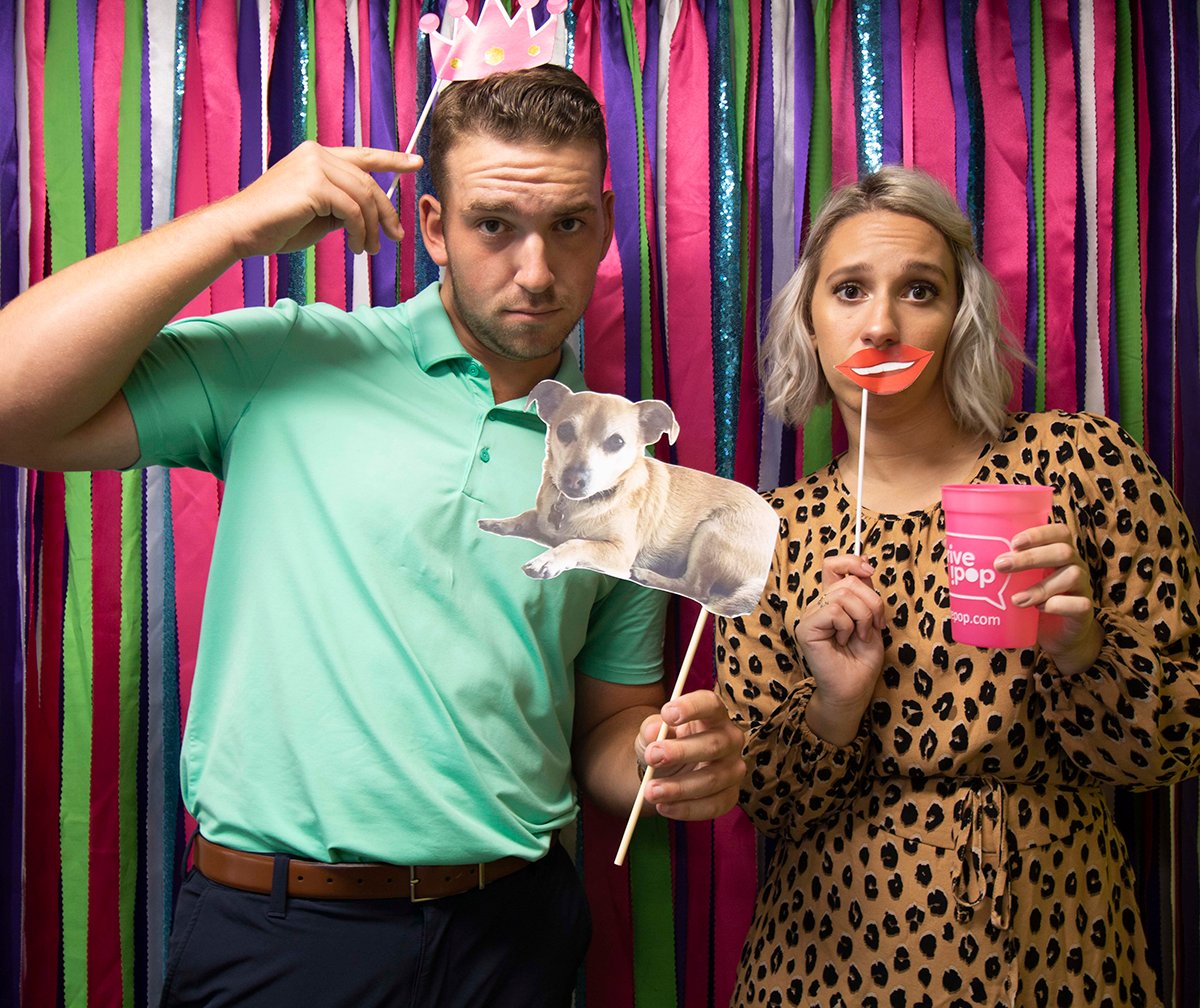 Our birthday party was last week and what a blast it was! There were professional headshots, free succulents, plus food and drink that we hope all our guests enjoyed. Excuse our gloating, but our birthday party was the bomb! Thank you to everyone who came and if you weren't there check out the recap below:
Happy Birthday To US!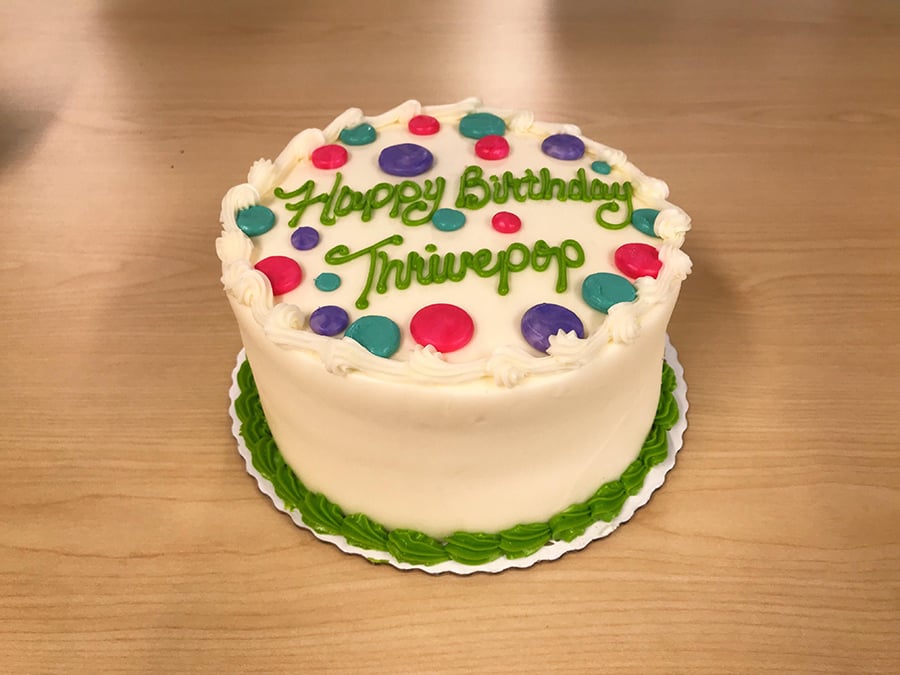 After years of working in web development, ThrivePOP decided to spin off and become it's own full service web, marketing, and design agency. We're been welcomed into the community with open arms, and we just wanted to say thank you for the endless support. In turn we wanted to throw our clients and supports a party on OUR birthday! Of course a birthday party wouldn't be complete without a cake, so we toured the office during Facebook Live and blew out the candles in front of our conference room. Who was tuning into the watch party? Shoutout to Ryke's for this awesome ThrivePOP cake.
People Who Like Good Content Stick Together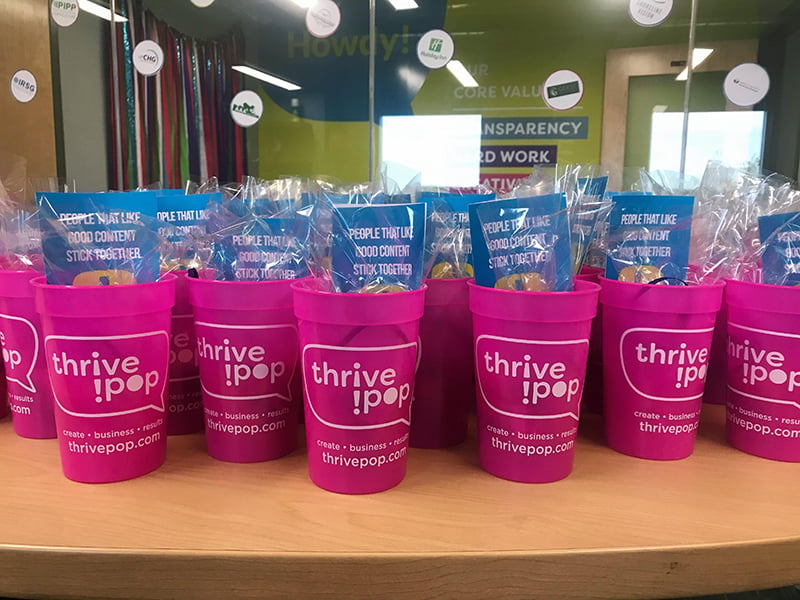 Besides giving away adorable free succulents from Court & Co, we also were giving away sweet treats and gummy bears. Of course being known for our social media strategy we couldn't resist putting a cheeky note on the inside. "People who like good content stick together." Just like gummy bears!

Professional Headshots + Photo Fun!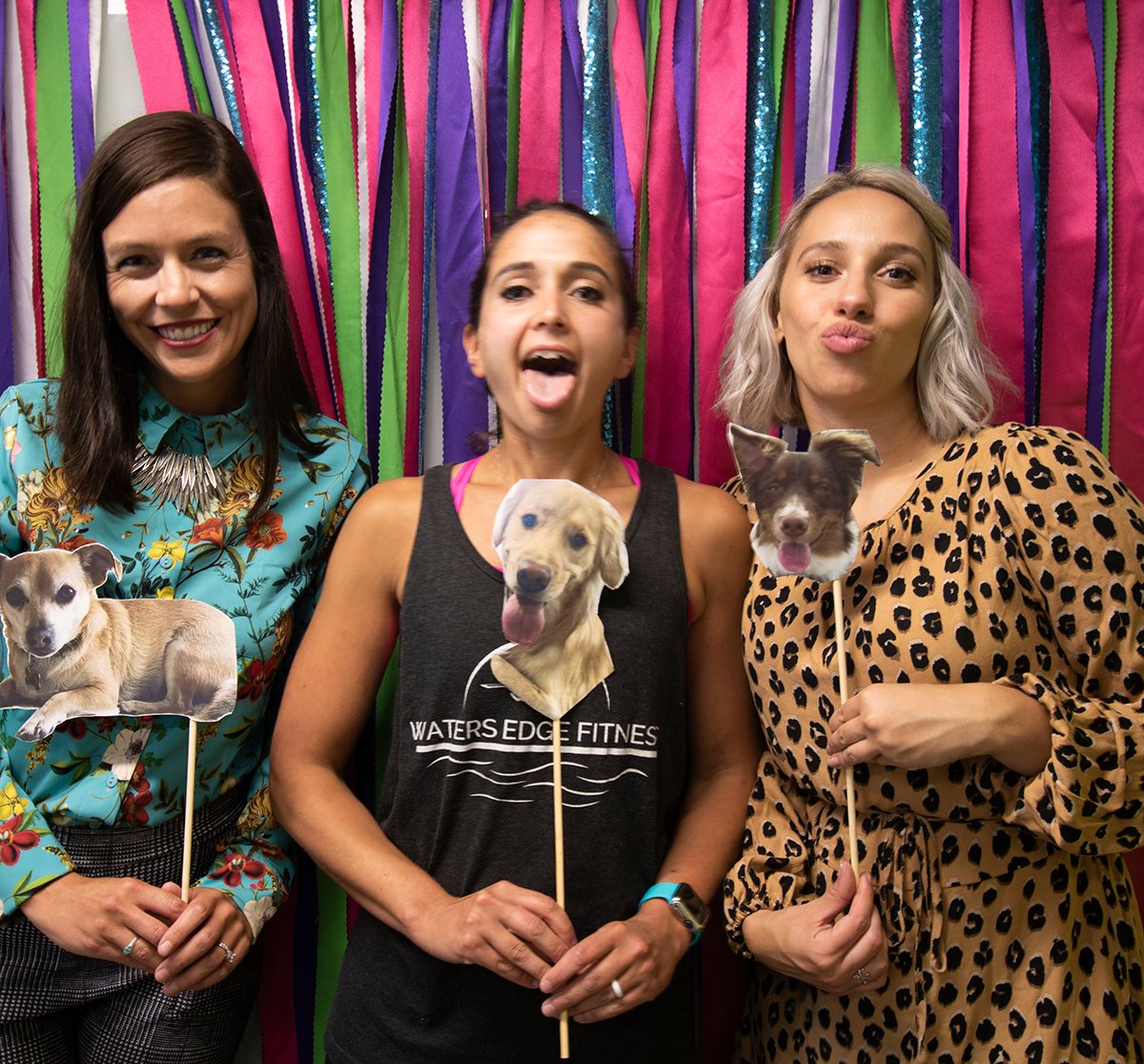 Besides food and drinks from The Boars Belly, we wanted to give our guests more opportunities to have fun at our party. Besides shooting and editing many headshots our photo wall full of sparkles was also a hit! Were you there acting goofy and wanted to see your picture? Check out our Facebook for the full gallery.
Did you attend our birthday party? Check out our Facebook for more pictures and updates!