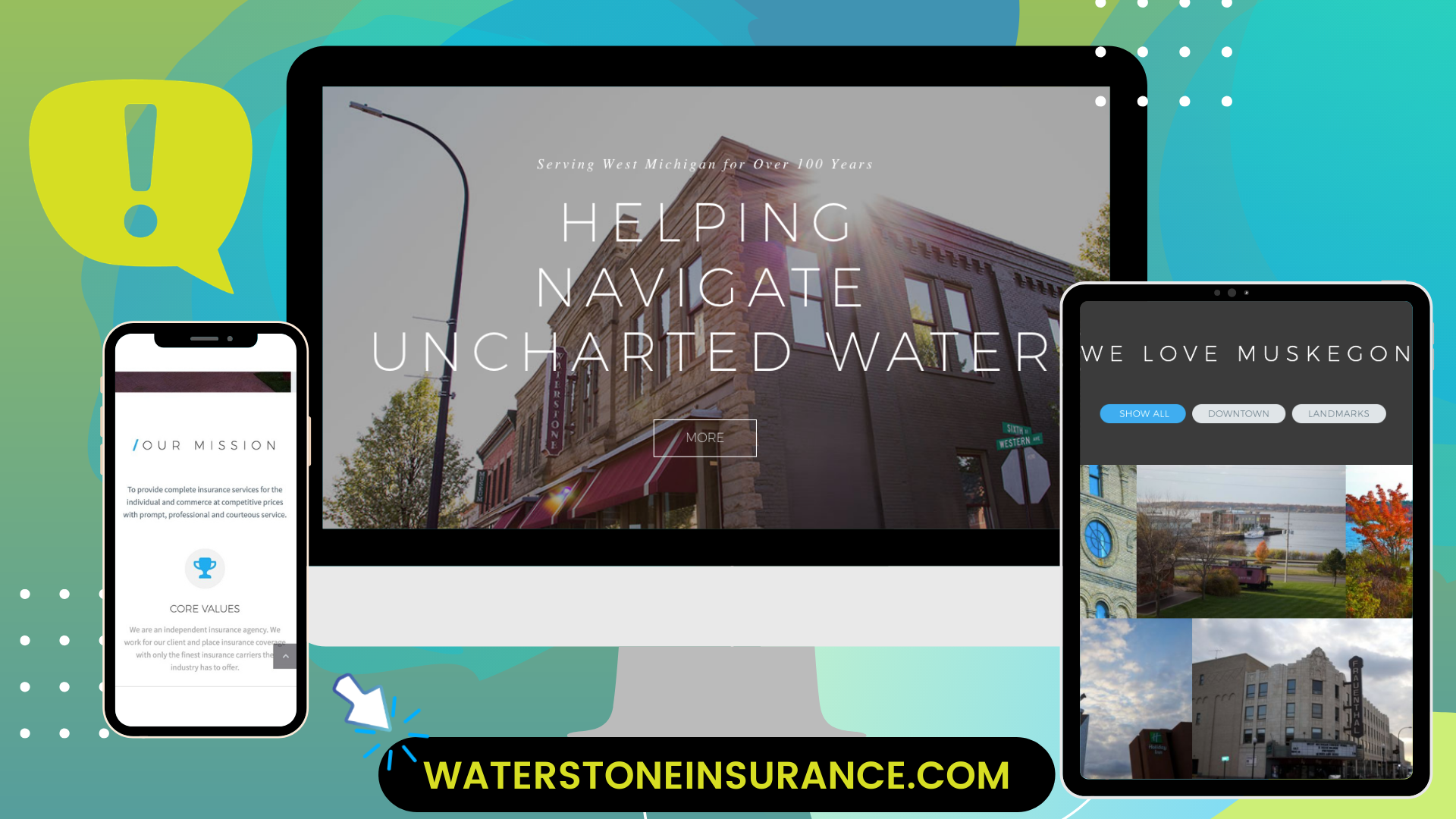 Waterstone Insurance Agency offers personal and commercial insurance in Downtown Muskegon. Being neighbors with ThrivePOP brought about a relationship that solved the agency's website struggles and created a marketing strategy moving forward.

The Problem
Waterstone Insurance Agency's former website was not mobile responsive and lacked engaging content for potential customers, especially those 40 years and younger. It became nearly impossible for website visitors to request a quote or get the information they needed. After identifying the problem, ThrivePOP stepped in to create a comprehensive web and marketing strategy that modernized its online presence for a better user experience.
ThrivePOP had the opportunity to go onsite and take new photography to get a sense of the culture of Waterstone Insurance Agency. This allowed us to bring that to life while designing the new website. Photography and Videography is an additional talent that the ThrivePOP team showcases here.
Check out the awesome before and after below!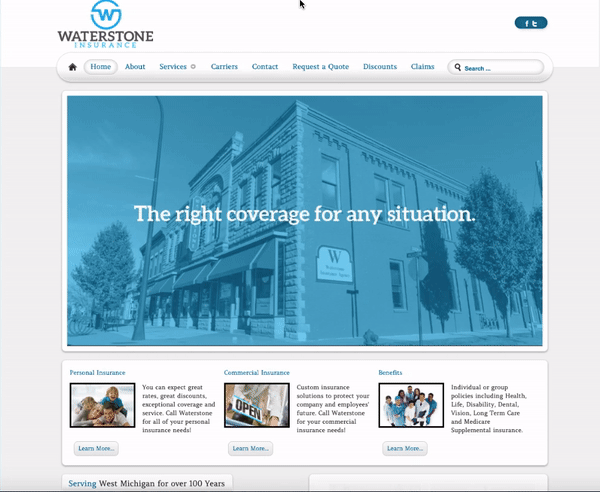 Developing a Strategy
In order to move Waterstone's website into the future, the team at ThrivePOP created a cohesive web and marketing strategy that emphasized big insurance coverage for small-town prices. To achieve this, ThrivePOP:
Developed a social media branding kit.
Designed and developed a modernized and mobile responsive website to attract a younger audience.
Researched target market needs and set goals for the company.
Created a new slogan and mission statement for the company.

The Outcome
Waterstone Insurance gained social media followers from people within their target demographic quickly. Their new website is extremely fast and filled with keywords to improve their SEO ranking.
Ready to generate leads with a comprehensive marketing strategy?
Contact ThrivePOP today for a
FREE Brainstorming Session!