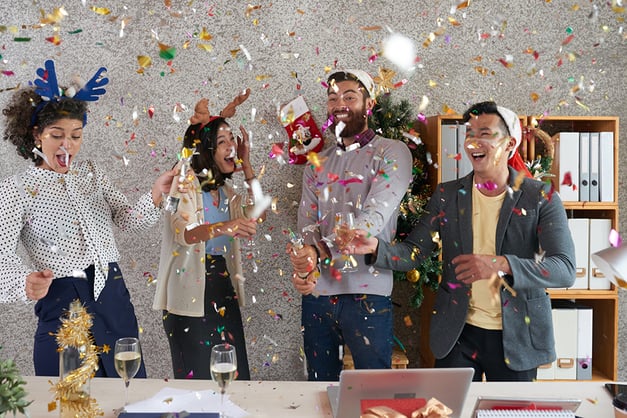 'Tis the season to be jolly, so you may be asking yourself how to promote your business during the holidays. Sprucing up your website and socials and reaching out to your current clients during the holidays can help drive traffic to your site and potentially increase business. How do you go about doing that, though? Here are a few ideas that we have come up with to spread holiday cheer this Christmas season!


1. Create A Holiday Campaign

By creating a holiday campaign that will cater to your current customers and potential leads, you can market your brand even more during the Christmas season! Content strategy is key, here. Curate fun and seasonal content and schedule social posts that optimize impressions and can lead to conversions.
Some festive ideas to consider when creating a campaign are Christmas-related blog posts, giveaways, quizzes, and contests! Reach out to your audience with content that will capture and retain their attention and possibly lead potential clients to your business!


2. Customize Your Brand For The Holidays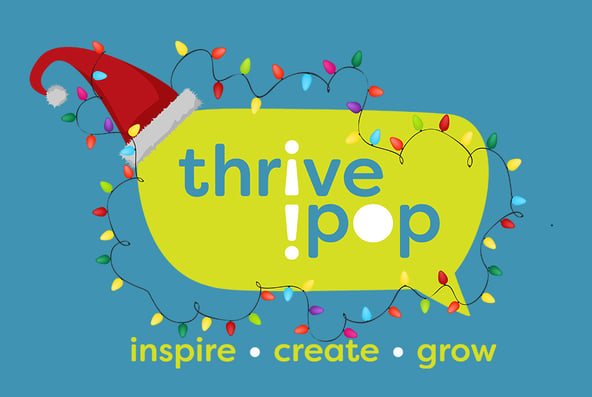 By adding holiday-themed elements to your current logo, you're not only drawing attention to your brand, but to your holiday campaign as well! Creating seasonal content and updating your website and social pages helps gain SEO and makes your brand look current and up-to-date. Plus, it's fun to get in the Christmas spirit!


3. Engage Your Social Audience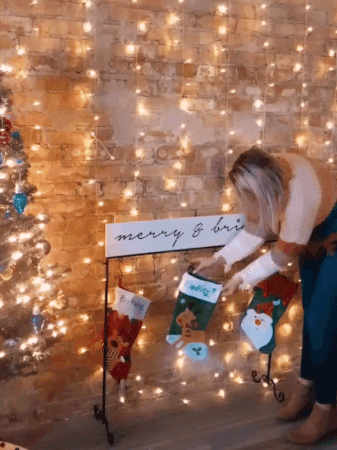 Utilize decorating the office or your workspace to create festive content. Record videos or boomerangs and turn them into gifs to post on your social page or story. Audiences tend to become more engaged with animated videos versus photos. Engaging your customer base will make them want to stay on your page longer and interact with your brand.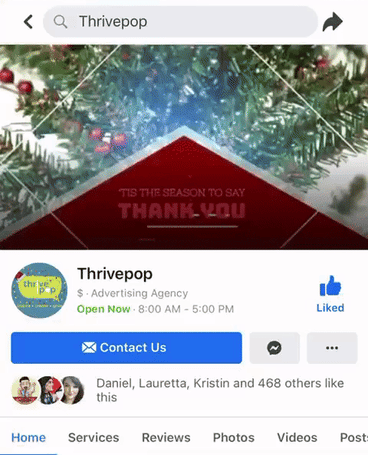 We love a good Facebook cover photo! As stated before, the general public prefers animated content versus still content. Create an animated holiday-themed cover photo/video that will capture your audience's attention. Curating this content will help draw people to your holiday campaign and turn possible leads into conversions!


4. Go Old School!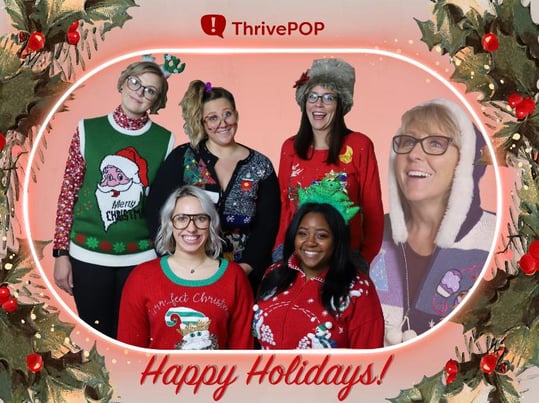 One of the most fun things to do this time of year is to have silly Christmas photoshoots. This will not only show your audience that you are a fun and exciting brand, but it will also boost morale amongst your co-workers and employees!
Turn those photoshoots into printable Christmas cards and send them out to your current clients and potential leads to show them that you're thinking about them this holiday season!
Are you ready to take your business to the next level? Need help with content strategy during the holidays?