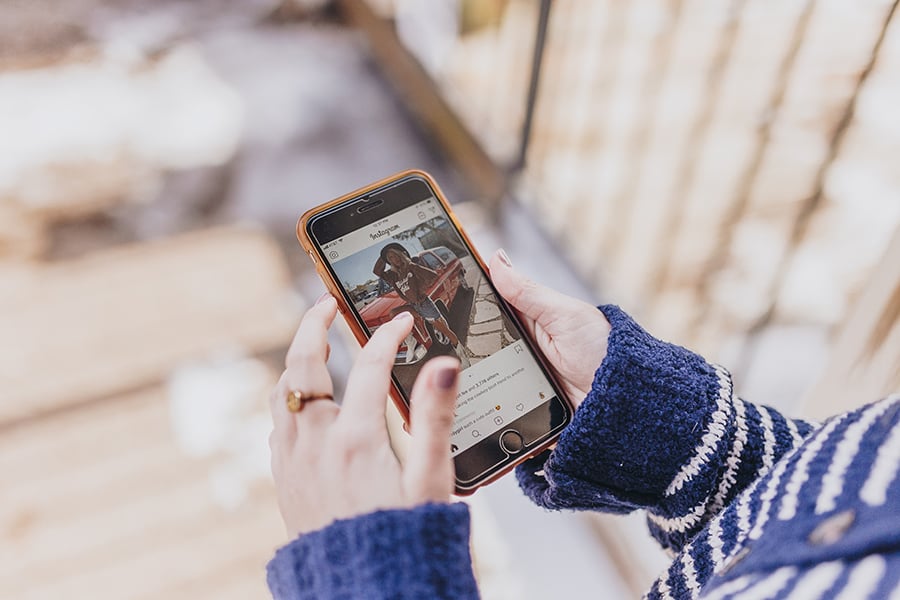 Have you ever been so frustrated marketing on Instagram that you threw your phone against the wall? This sounds a little dramatic, but I've actually done that once or twice. After years of marketing on social media, I've had to adjust to constant changing algorithms, changes to content format on Facebook, and all its properties it owns including Instagram and WhatsApp. In this ever changing world of social media marketing it can be almost impossible to keep up with the changes (Facebook is making itself into a dating app?) unless you are constantly working within the platform everyday. Here are some of the most commonly asked questions I get asked about Instagram from our clients, and how you should market on the millennial driven social superstar.
Why can't I have users swipe up on my stories while other accounts are able?
We've all scrolled through our stories when we caught our favorite influencer talking about the latest and greatest products telling us to "swipe up". This feature would be extremely beneficial to businesses and website SEO, but sadly, this swipe up feature is only available to the Instagram elite. Also known as Instagram influencers and business profiles with over 10,000 followers.
What does it mean if my account has been "shadow" banned?
With an Instagram shadow ban consider your account pretty much unusable. While it still can be used to to delight your current audience, a shadow banned Instagram account cannot gain any more followers nor will their hashtags show up to any potential new audiences. This occurs when your account violates one of Instagram's community violations, but unfortunately, this ban can be incredibly vague and leave you wondering what you had done wrong. Overall, you should consider the shadow banned account toast and create a backup or another account completely. Remember to keep following the Instagram community guidelines however, or history is doomed to repeat itself!
Is there such a thing as too many hashtags?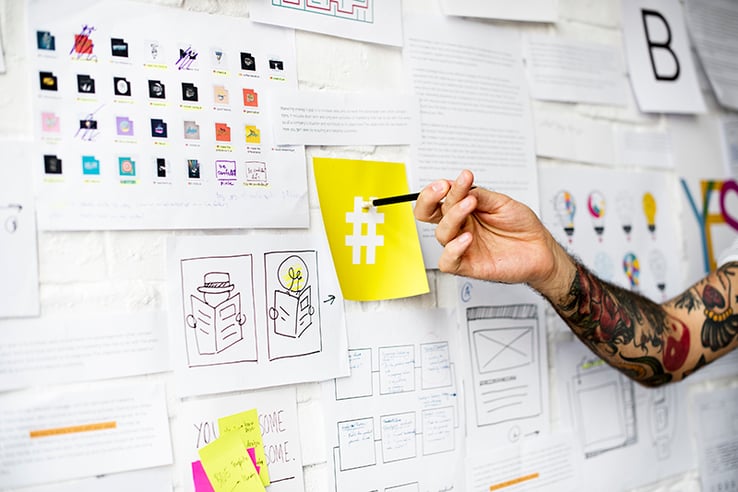 I've gotten this question pretty consistently over the course of my social media marketing career. According to Instagram, you can have up to 30 hashtags, but that doesn't mean you should use all 30. While Instagram allows this many, it prefers you only hashtag around 10 or 11 to prevent yourself from coming off too spammy to the algorithm. It's also important to switch up your hashtags now and again to keep your content from becoming stale. Instagram may deny this to be true, but there is low engagement found in posts that consistently use the same hashtags in the same order and it's believed the platform will prioritize fresh content. So consider switching up your hashtags often to stay one step ahead of the algorithm.
Should I be promoting on Instagram TV?
Of course! Instagram TV allows you to boost the visibility of your products or services as well as educate your audience with content up to 60 minutes. This is also one of the few areas of Instagram where you can include clickable links in the description of your video to direct audiences to your website or landing page.
How do I promote external content?
Until you get that swipe up feature, it can be difficult to get people to click on content that will take them outside of Instagram, but it's not impossible! Post content with engaging titles that let people know right away that the post is indicative of a new blog, article, or video outside of Instagram. Then paste the link in the bio of your account and direct users to head to the bio for more information. You can also share this content in stories and utilize the thousands of moving "arrow", "new post" and "link in bio" gifs.
---
Need help harnessing the power of Instagram? Contact our social media expert today to start rolling out top notch content!